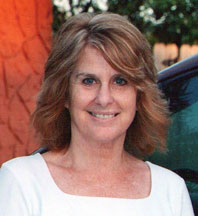 2009
My good art buddies,
Richard Harper
and John Stalling
2003
Cynthia at the Dali museum in St Petersburg, Florida

2004 Cynthia was working on a portrait of Robert Venosa.

Cynthia was the creator of the website for the Society for Art of Imagination and managed the site for 3 years. She was known as the "WebWitch" and dressed the part at the big New York Brave Destiny exhibition in 2003. She retired from the website work in 2004 in order to spend more time painting.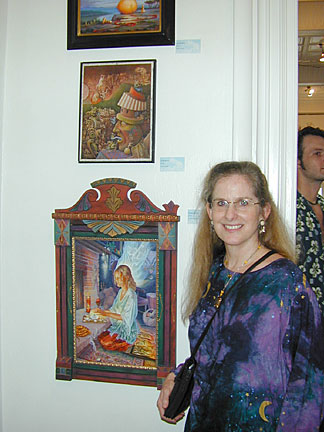 "Pathways" was shown at the Brave Destiny Exhibition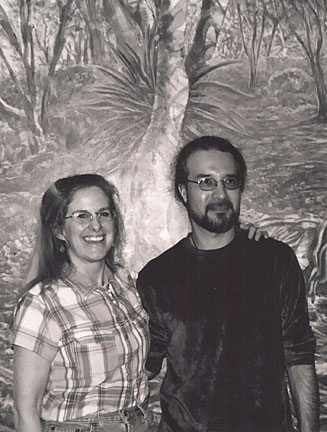 Cynthia and Andrew Gonzalez pose in front of an Olga Spiegel painting.
Soho, NYC. 2003

Olga Spiegel , Kim, Linda Chido, and Cynthia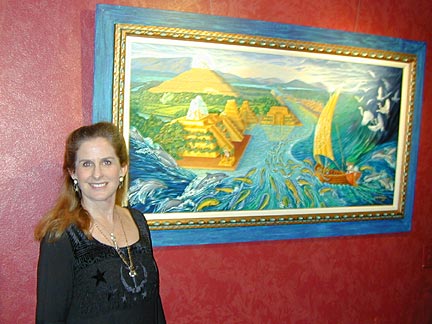 Cynthia and "Sueño Dorado"
2002
Cliff Cottage Gallery in Eureka Springs, AR