Steps One- Drawing Idea and Getting the idea on the canvas
Step Two- White Tempera Underpainting
Step Three - Yellow Glaze
Step Four - White tempera on the Yellow Glaze
Step Five - Local Color Glazes
Step Six and Seven - Refinements
Finished Painting
Step One - Getting the idea on the canvas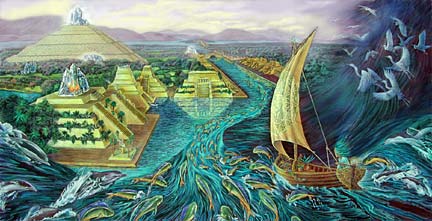 A color drawing is done in the computer using a scan of my pencil drawing
and "Painter" software.

Drawing in pencil on brown paper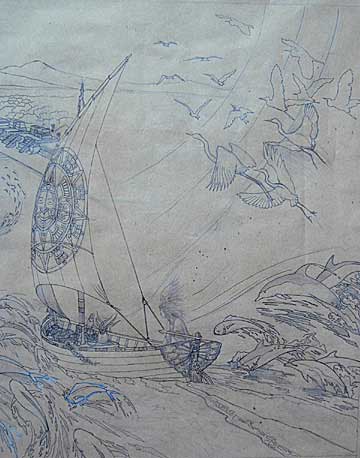 Detail

The entire drawing was then traced. White tempera powder was rubbed onto the backside of the tracing paper.

It was transferred to the prepared canvas (gessoed, covered with a dark red-brown tempera ground, and then varnished) by drawing over all the lines with a hard pencil.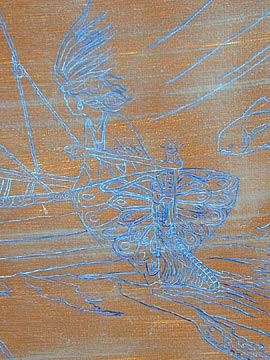 Using a diluted blue permanent ink and a fine brush, I went over all the white tempera powder lines. Any excess powder is brushed off, wiped clean. The blue lines are the same value as the ground and will not show through on the finished piece.